Peter Troxell, Station Manager
---

      Peter Troxell began his radio career when he was 14 years old as the sound effects man of a weekly radio drama in Pasadena; it ran for two years and sold to a commercial station in Los Angeles. Peter joined KUSP as a volunteer programmer in 1983 with In the Green Room, a segment of State of the Arts, which he still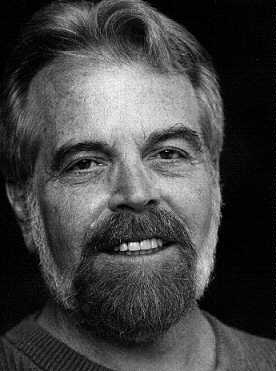 hosts today (Wednesdays at Noon). In 1989, after several years of writing grants for KUSP, he became a member of the staff as development director and immediately won two national awards for producing/directing "Surf City Live" from the Corporation for Public Broadcasting (CPB) and the National Federation of Community Broadcasters (NFCB). In 1993 he became the Station Manager.

      Troxell graduated from San Francisco State College as a Theater Major, earned a Ford Foundation grant to study theater administration at Arena Stage in Washington, D.C., was managing director of Stanford Reparatory Theater, a professional theater company at Stanford University. He was the manager of the bluegrass/rock and roll band Oganookie, a popular Santa Cruz phenomena in the late 60's and early 70's. Later he managed the Santa Cruz Baroque Festival. For many years he served as a board member of the Cultural Council of Santa Cruz County. He's known as the father of the San Lorenzo Valley Children's Center and Mountain Community Theater. He also is the father of 3 fabulous people, Adriana, Lyle and Marina. He lives in Lompico with his wife, Diana, and a red doberman named Charles.

      Peter Troxell has produced, directed and performed in dozens of theatrical and musical productions with Shakespeare/Santa Cruz, Cabrillo Music Festival, Bear Republic, and Mountain Community Theatre, among others.
---
Return to the KUSP Staff Page